BJO's Junior Pros Reunion Show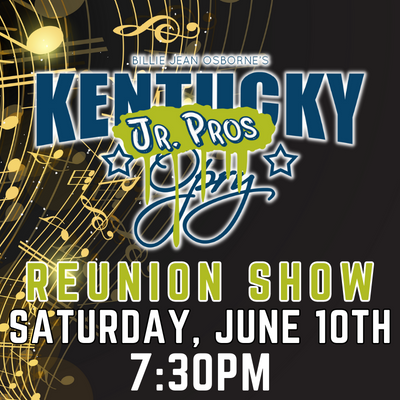 Billie Jean Osbornes Kentucky Opry Jr Pros Reunion Show 2023
All proceeds go to aid "Ally Davis Memorial Scholarships"

Join us for a night of special memories from years gone by with former Jr Pros members entertaining once again from the MAC stage! Current Ky Opry Jr Pro members will be opening for their alumni members who have paved the way for them. You don't want to miss seeing some of your favorite Jr Pro members shining on stage once again!